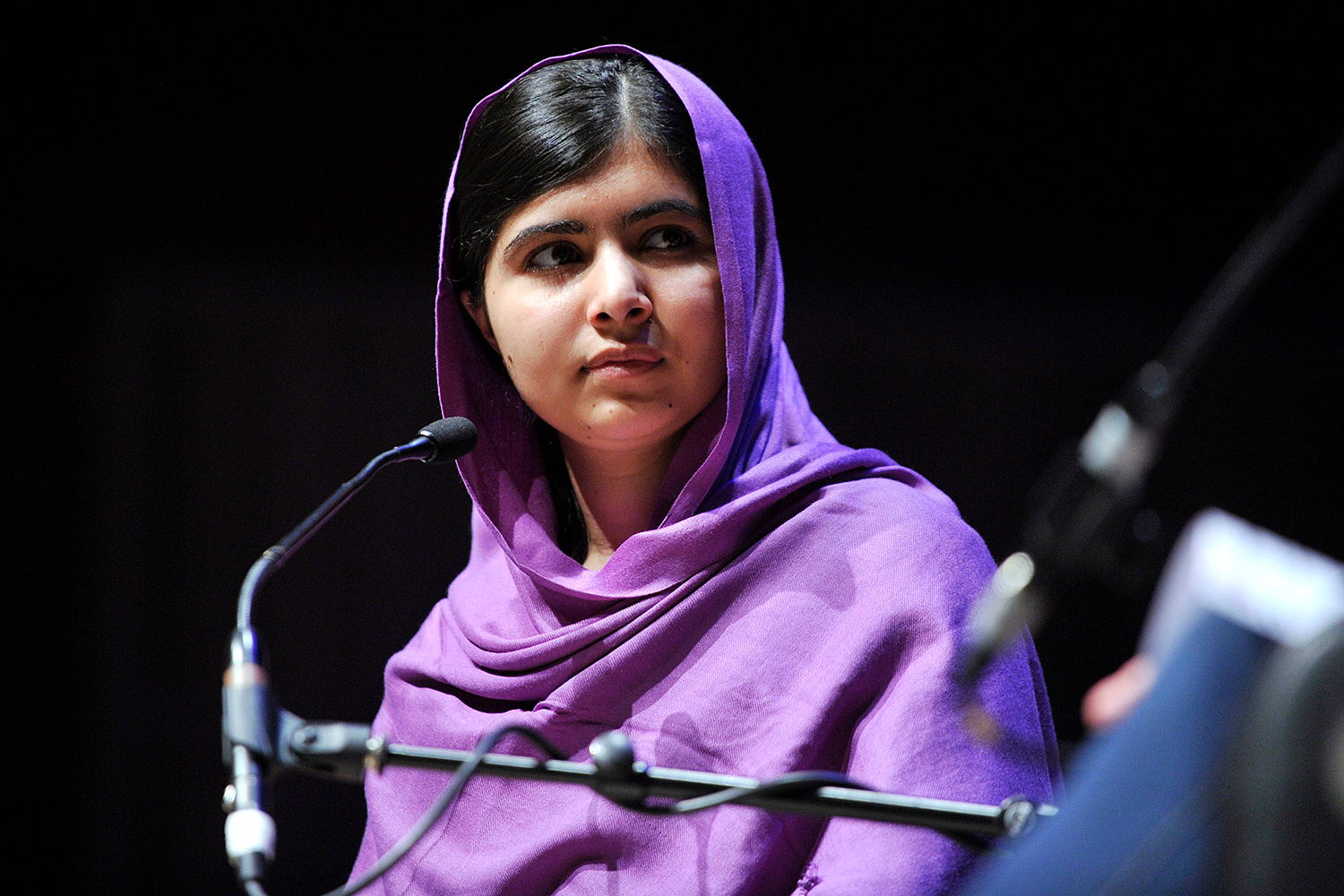 In this era of uncertainty, sometimes we need a quick reminder that women are strong, capable leaders. We need to remember that in the event that our rights our threatened, we have and will continue to fight for them. Every so often, we need a slight nudge to remind us of the greatness of women.
In those moments, I find it the most helpful to turn to badass women who have helped pave the way to where women are in today's society. Women have been speaking about women's rights, leadership, and strength for centuries, and in that time have have left us with so many inspiring quotes. Here, we've included 20 of our favorites.
On Leading
"In the future, there will be no female leaders. There will just be leaders."
― Sheryl Sandberg, Lean In: Women, Work, and the Will to Lead
"If you want something said, ask a man; if you want something done, ask a woman."
— Margaret Thatcher
"Women belong in all places where decisions are being made... It shouldn't be that women are the exception."
— Ruth Bader Ginsburg
On Representation
"Remember, all men would be tyrants if they could. If particular care and attention is not paid to the ladies we are determined to foment a rebellion, and will not hold ourselves bound by any laws in which we have no voice, or representation."
― Abigail Adams
"If Congress refuse to listen to and grant what women ask, there is but one course left then to pursue. What is there left for women to do but to become the mothers of the future government?"
― Victoria Claflin Woodhull
"I raise up my voice — not so I can shout, but so that those without a voice can be heard...we cannot succeed when half of us are held back."
― Malala Yousafzai
"It took me quite a long time to develop a voice, and now that I have it, I am not going to be silent."
— Madeleine Albright
"I declare to you that woman must not depend upon the protection of man, but must be taught to protect herself, and there I take my stand."
— Susan B. Anthony
On Freedom
"I am not free while any woman is unfree, even when her shackles are very different from my own."
— Audre Lorde
"When there are no ceilings, the sky's the limit. So let's keep going — let's keep going until every one of the 161 million women and girls across America has the opportunity she deserves to have."
— Hillary Clinton
"No woman can call herself free who does not control her own body."
— Margaret Sanger
On Greatness
"Whatever women do, they must do twice as well as men to be thought half as good. Luckily, this is not difficult."
— Charlotte Whitton
"Excellence is the best deterrent to racism or sexism."
— Oprah Winfrey
"Who knows what women can be when they are finally free to be themselves."
— Betty Friedan
"I love to see a young girl go out and grab the world by the lapels. Life's a bitch. You've got to go out and kick ass."
— Maya Angelou
"There's nothing a man can do, that I can't do better and in heels."
— Ginger Rogers
"The point is not for women simply to take power out of men's hands, since that wouldn't change anything about the world. It's a question precisely of destroying that notion of power."
— Simone de Beauvoir
On Strength
"The emerging woman…will be strong-minded, strong-hearted, strong-souled, and strong-bodied…strength and beauty must go together."
— Louisa May Alcott
"A woman is like a tea bag – you never know how strong she is until she gets in hot water."
— Eleanor Roosevelt
"That man over there says that women need to be helped into carriages, and lifted over ditches, and to have the best place everywhere. Nobody ever helps me into carriages, or over mud-puddles, or gives me any best place! And ain't I a woman? Look at me! Look at my arm! I have ploughed and planted, and gathered into barns, and no man could head me! And ain't I a woman?"
— Sojourner Truth
Alyssa J Huntley
Alyssa Huntley lives and works in Washington, D.C. She has written about a range of topics, from technology to real estate to women's issues. You can find her on Twitter @alyssajhuntley and at www.alyssajhuntley.com.