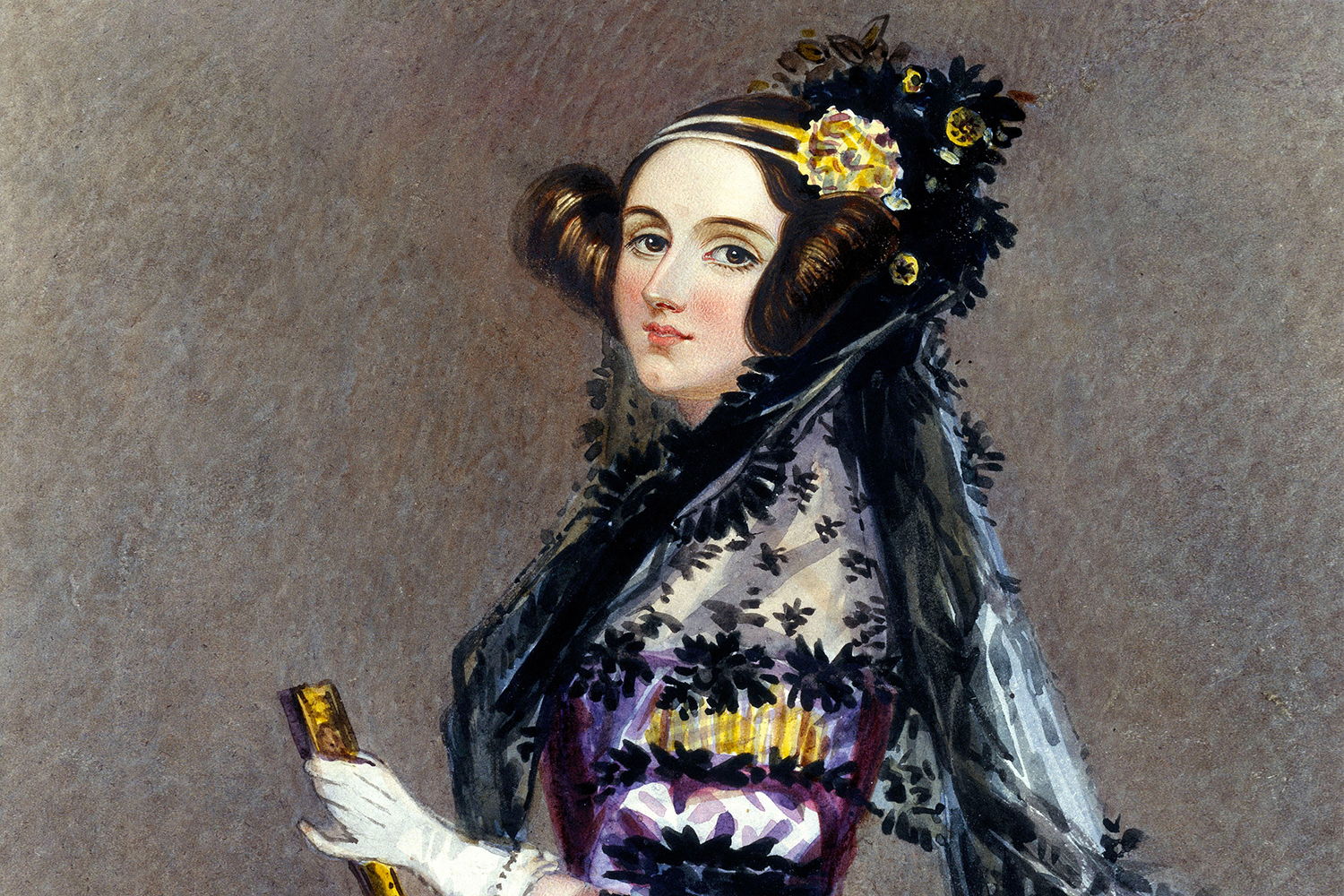 For decades, the groundbreaking contributions made by Dorothy Vaughan, Christine Darden, Katherine Johnson, and Mary Jackson to space exploration in the 1960's went unnoticed… until, of course, the 2016 hit film "Hidden Figures" that told the story of these amazing women and their fight for the respect they deserve.
Women in STEM have a history of being overlooked or having their many discoveries falsely attributed to men who happily take the credit. Today we're highlighting 7 more incredible "hidden figures" in STEM so we don't have to wait another day for them to get the recognition they deserve.
1. Rosalind Franklin
Likely the most well-known "hidden figure" on this list, Rosalind Franklin is the quintessential overlooked female scientist. Franklin's work with x-ray diffraction was evidence of DNA's double helix structure and was shared with James Watson, Francis Crick and Maurice Wilkins without her permission. The three men received a Nobel Prize, and her key role in the discovery was ignored for years.
2. Vera Rubin
Vera Rubin discovered dark matter, the substance that's believed to comprise 90 percent of the universe's matter and isn't visible to the human eye. Her work with Kent Ford to prove its existence revolutionized astrophysics, but she was never given the Nobel prize. This is pretty unsurprising, considering it's been a whopping 53 years since a woman last won a Nobel Prize in physics.
3. Chien-Shiung Wu
Known as "the First Lady of Physics," Chien-Shiung Wu was a Chinese-American physicist whose experiments with radioactive cobalt disproved the law of conservation of parity, which had been accepted for 30 years (we're not even going to try explaining the law; see here for more info). The male physicists who asked her to conduct the experiment for them won the 1957 Nobel Prize in Physics, and Wu, well, was snubbed.
4. Emmy Noether
Described by Albert Einstein as "the most significant creative mathematical genius" resulting from women's higher education, Emmy Noether made major waves in algebra and physics in early 1900s-Germany. Some have even called her work "the backbone on which all modern physics is built." She worked on the math that confirmed Einstein's theory of general relativity at the Mathematical Institute of Gottingen, where she faced plenty of sexism. Noether was Jewish and eventually had to emigrate to the U.S. during the rise of the Nazis, where she taught at Bryn Mawr College.
5. Marie Maynard Daly
The first African-American woman to receive a PhD in chemistry in the late 1940s, Marie Maynard Daly blasted past cultural stigmas. She worked at Columbia University in the 50s, studying the biochemistry of human digestion, the relationship between the arterial wall and heart disease, and, later, the effects of cigarette smoking on the lungs (pretty revolutionary for the 50s, when smoking was the norm). Her work laid the foundation for modern understanding of the effects of sugar and cholesterol consumption on the human heart. She was, fortunately, recognized as one of top 50 women in Science, Engineering, and Technology by the National Technical Association in 1999.
6. Ada Lovelace and her successors
The first computer programmer, Ada Lovelace, wrote computer software made up of complex Bernoulli numbers on paper for a computer that wasn't invented until later on, in the 20th century. The coding language ADA is named after her, and her notes were used by the six women mathematicians who later worked on the programming for the first electronic computer, the ENIAC, and the first commercial computer, the UNIVAC.
The men who invented and physically built the computers were recognized, but Kathleen McNulty, Mauchly Antonelli, Jean Jennings Bartik, Frances Synder Holber, Marlyn Wescoff Meltzer, Frances Bilas Spence, and Ruth Lichterman Teitelbaum were not. They worked with Grace Hopper on the UNIVAC, and she eventually developed a revolutionary computer programming language that used words instead of numbers.
7. Esther Lederberg
Esther Lederberg was the microbiologist and bacterial genetics pioneer who discovered the lambda phage — a key resource in the study of genetics. Despite this, she was not permitted to write a chapter for a book in the 60s that commemorated molecular biology, most likely due to cultural misogyny.
She was one of the discoverers of the bacterial fertility factor F, and was key to the development of the replica plating technique, which allows scientists to precisely replicate bacterial colonies. She founded Stanford University's Plasmid Reference Center, but she had to fight for a faculty position and was never given tenure. And unsurprisingly, because she collaborated with her famous husband, he was awarded the Nobel Prize for her work in genetic recombination.
For more inspirations stories of working women, check out InHerSight's features on successful professional women.
--
By Diana Pressey
Diana Pressey is an editorial intern at InHerSight, editorial lead and campaigns content creator at the 1893 Brand Studio, and a content writer at BrandForge with past experience in copywriting, editing, and journalism. In her free time, she enjoys reading and writing, dancing badly at concerts, belly laughing, and hanging out with other people's pets.