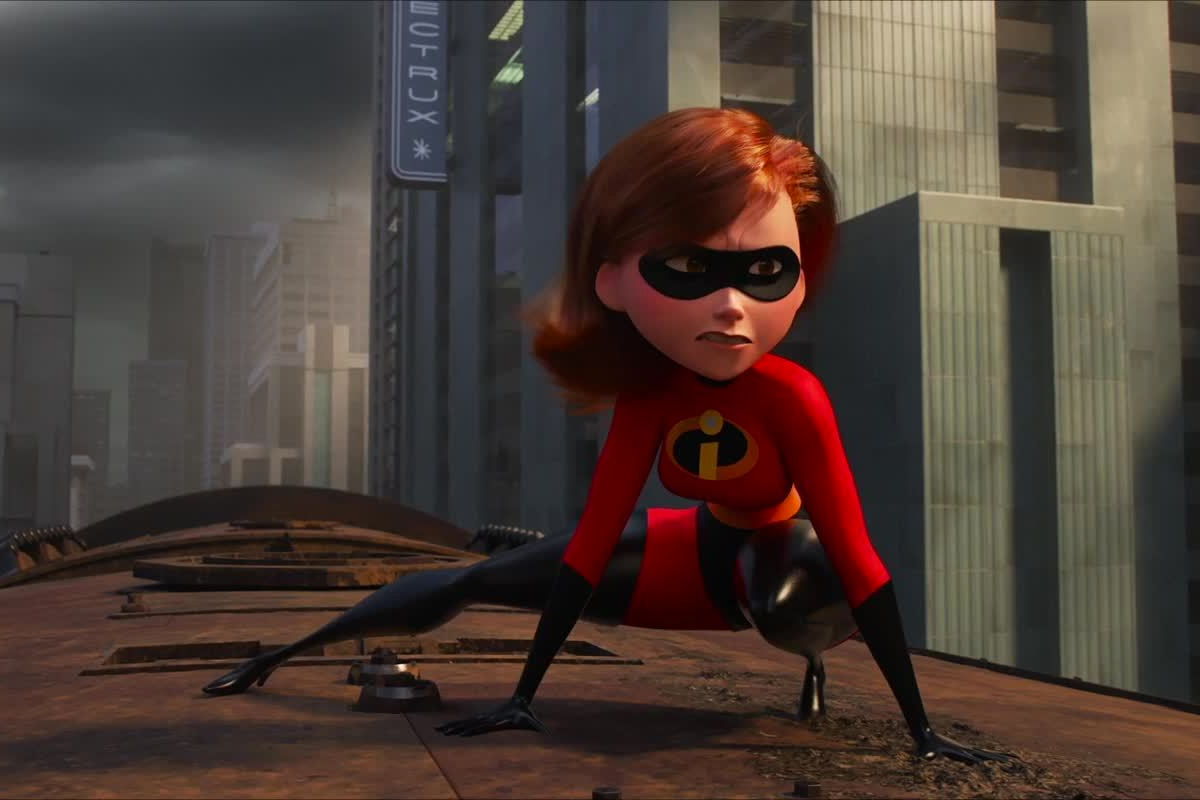 When I first learned that the Incredibles 2 featured a storyline with a stay-at-home dad, I was pleasantly surprised. I grew up in a household where the traditional roles were flipped — my mom was an accountant while my dad cooked and took care of my brother and me. My childhood was by no means uncommon; in 2013, there were an estimated 2 million stay-at-home fathers in the U.S.
Back to the Incredibles 2: I was initially excited at the reflection of my childhood in a movie I'd eagerly anticipated for years. But then, I did something stupid.
I made the major error of browsing some user reviews on IMDb. I was disappointed but not surprised (the feeling is becoming all too familiar) to see several low ratings with exclamations of "another movie ruined by radical feminism" and "liberal propaganda" accompanied by complaints of Mr. Incredible being "demasculinized" by his wife's success.
The experience opened my eyes to how many people are threatened by the reversal of gender roles, resent a wife's professional success superseding that of her husband, and still consider child-rearing an inherently feminine — and therefore weak — trait in 2018. Honestly, fathers should be offended. These people act as if men are not capable of the empathy and strength it takes to raise a child.
The reviews made me roll my eyes with indignance, which soon morphed into disbelief once I exited the movie theater.
What actually happened in the film
Mr. Incredible's so-called "emasculation" consists of his wife being chosen over him for a mission. Her ensuing success is followed by his frustration and envy as he struggles to take care of the kids and get enough sleep.
The only weakness this casts on Mr. Incredible is his inability early on to be happy for his wife's successes and accomplishments. In this regard, the creators did him a disservice for the sake of cheap laughs. Fortunately, he doesn't let his jealousy get the best of him and works through his emotions in a mature way. But considering the laughable responses of certain viewers, perhaps his initial immature response was a more realistic representation of modern masculinity than his healthy coping mechanisms.
The childcare situation lasted about 20 minutes at most, as Mr. Incredible eventually worked to understand and help his children and later got help from a babysitter so he could get some sleep (something many parents new to childcare have to do, might I add). And rather than processing this as a portrayal of the difficulties of childcare, people twisted it into a symbol of Mr. Incredible's weak inadequacy and a reflection of how men are unfit to take care of children.
Never mind the fact that he eventually succeeded in becoming an adept caregiver. Never mind that he developed a new understanding and appreciation of how difficult it can be. Never mind the end of the film, which saw the family playing to its strengths to work as a team and defeat the enemy with the children at the helm.
Despite Elastigirl's badass action scenes, all some viewers cared about was the fact that Mr. Incredible's wife's professional success made him insecure and he had to take care of the kids. It made them absurdly angry.
What is it that made the reaction to this small portion of the film so disproportionate?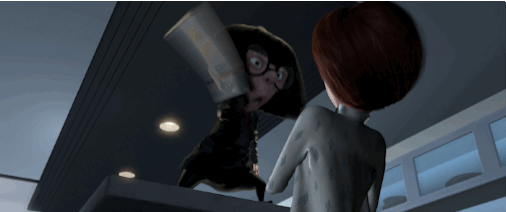 Women in power make men angry
That many only perceived Elastigirl's success negatively is nothing new. Several studies show that women in power face prejudice and backlash, even though women tend to be better managers overall, according to Gallup .
And considering the wildly inappropriate things people say to working women all the time (those are just five of many submitted to InHerSight ), it's clear that some are threatened by a successful woman and will do or say anything to bring her down. But successful women usually have thick skin, so when these attempts to topple women's success inevitably fail, it culminates in the kind of rage I observed in the IMDb user reviews.
Here's why it's detrimental
This response is not only unwarranted, but also damaging to people of all genders. It conveys to men that taking care of the kids isn't their job and that to do so makes them less strong. It conveys to women that they must tone down their professional strengths and successes to appease insecure men. And it conveys to children that if they choose a path that doesn't align with traditional gender roles, they will receive criticism.
It's time to stop limiting people's potential based on arbitrary, archaic standards and start viewing films through a lens of acceptance. There may be plenty of reasons to be disappointed by the Incredibles 2 — but the reversal of gender roles is not one of them.
By Diana Pressey
Diana Pressey is an editorial intern at InHerSight, editorial lead and campaigns content creator at the 1893 Brand Studio, and a content writer at BrandForge with past experience in copywriting, editing, and journalism. In her free time, she enjoys reading and writing, dancing badly at concerts, belly laughing, and hanging out with other people's pets.