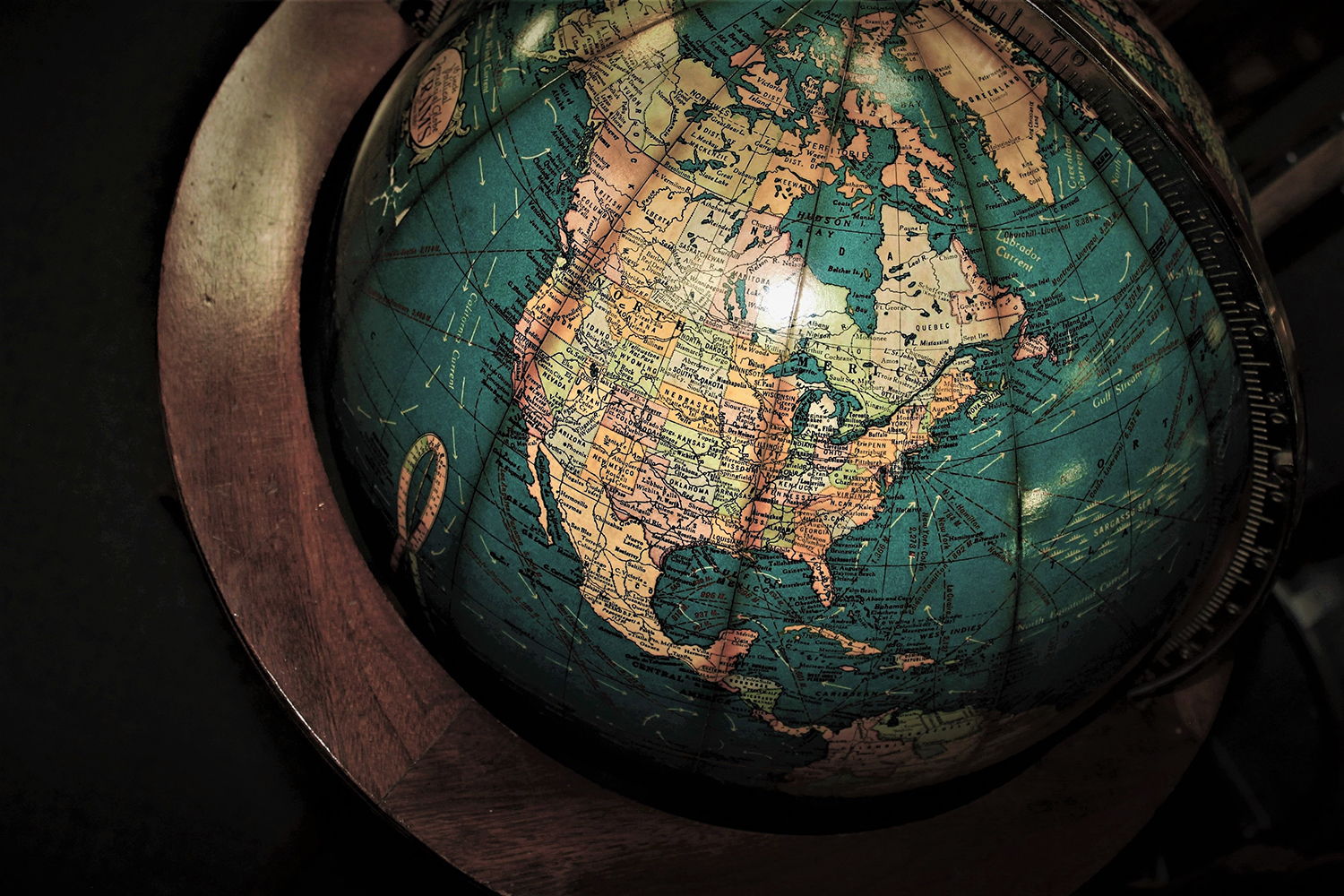 In October 2017, I posted "Me Too" on my Facebook page, joining what became a tidal wave of women who had all experienced some form of sexual harassment, abuse or assault. Over the next several days, nearly every woman I know posted the same social media status. The stories varied in time and place, but so much of what was said was the same. Each of us moved through life hyper-aware of threats to our safety, power imbalances, and double standards.
The Me Too Movement (also known as #MeToo), like the 2017 Women's March on Washington, was too large to ignore. The prevalence of sexual harassment and violence in our country was laid bare for all to see, and the world was watching. This shaped the way people in other nations view America.
A June 2018 study by the Thomson Reuters Foundation reports the results of a global perceptions poll that ranked the United States as one of the top ten most dangerous countries for women.The other countries in the top ten list include Nigeria (9), Yemen (8), DRC (7), Pakistan (6), Saudi Arabia (5), Somalia (4), Syria (3), Afghanistan (2), and India (1).
The Reuters Foundation poll gauges the wellbeing of women by country by assessing access to healthcare, discrimination, cultural practices, sexual violence, non-sex­ual violence, and human trafficking. The U.S. ranked 10th on the list solely on the frequency and severity of sexual and non-sexual violence against women. The poll defined non-sexual violence as conflict-related violence; and domestic, physical and mental abuse. Sexual violence was defined as including rape as a weapon of war; domestic rape; rape by a stranger; the lack of access to justice in rape cases; sexual harassment and coercion into sex as a form of corruption.
Media reaction to the poll was varied — some media outlets agreed America has to improve the way women are treated at home, work and in society. Other media viewed listing the U.S. in the company of conflict-ridden countries such as India and Afghanistan as an anomaly. Regardless, it should be a wake-up call that we have work to do to on women's rights, and their treatment in society and at home. The 548 experts who took the poll include individuals such as health workers, policymakers, NGO workers, journalists, social commentators, academics and aid and economic development workers.
The Reuters Foundation notes that the poll was taken just after the Me Too movement reached a peak. The most high-profile celebrity Me Too case is undoubtedly that of Harvey Weinstein. More than 80 women actors came forward to share stories of sexual assault, rape, intimidation and sexual abuse by the producer, who is finally being prosecuted. Weinstein's victims expressed anger as well to those who helped enable, condone, and conceal his crimes for more than 30 years.
Many high-ranking men suddenly found themselves challenged and held accountable for unacceptable behavior that often went back decades. NBC Today Show host Matt Lauer and CBS personality Charlie Rose were both fired, amid accusations their networks had looked the other way or actively helped to hide abuse through legal settlements. In February 2018, the New York Times published a list of 71 high ranking men who had been fired over sexual misconduct allegations.The list includes judges, senators, legislative representatives, celebrities, CEOs, publishers and more.
Also contributing to our poor international perception, the highly publicized trial of former USA Gymnastics doctor Larry Nassar culminated with his sentence to 175 years in prison. It is now believed that he molested 256 women gymnasts in his care, some as young as 13 years of age. One hundred and fifty-six women testified against him, describing how he misused his position of authority and power for his sexual gratification.
It's unacceptable for any organization to condone abuse, degradation,  or manipulation of women by shielding the offenders from consequences. To shrug off and deny that a culture of physical intimidation and emotional violence to women exists conveys that women are not a valued part of our society. This lack of justice and fair treatment of women is another reason the poll ranked the U.S. and Syria in a tie for the third most dangerous country for women in terms of sexual violence.
The last 18 months have been a tumultuous but meaningful time for the U.S. women. Which made it particularly disappointing to hear President Trump mocking the Me Too movement in a jibe aimed at Sen. Elizabeth Warren at a rally in Montana on July 6, in language that ill befits the leader of our country. The incident is made even worse in light of the fact that 22 women have accused President Trump of sexual misconduct since 1970.
The U.S. lags far behind other countries in women's rights, benefits, equal pay, and access to healthcare. For example, the United States remains the only country in the developed world that does not mandate employers offer paid leave for new mothers.
The premise of InHerSight is to help women find female-friendly companies where they will be supported as employees, and as mothers and family caregivers. The company rankings we provide give an insider's view of corporate culture. Employer responsiveness to issues regarding safety is included amongst our metrics, because we believe women have the right to live and work without fear of violence, and companies need to acknowledge that. If you have not already rated your own company, we ask you to consider participating. Your feedback may help another woman avoid mistreatment.
At a personal and societal level, I hope that American women will jointly continue the momentum of the Women's Marches and Me Too. It is only through perseverance that we can achieve equality, dignity and personal safety. Get involved in politics and policy, at any level — local, national or global — and make your voice heard. We will not stand by and allow our women to be brutalized any longer.
By Deborah Hill
Deborah Hill is an anthropologist and writer who is fascinated by the ways humans and businesses interact.